Looking for a skilled corporate or real estate event photographer in Vancouver, BC? Look no further! I specialize in capturing unique moments and stories that make your event memorable. Let me take you on a visual journey as I recount the recent media event at Concert Properties' Rental Tower 55One in Coquitlam.
The residential project is nestled in the vibrant city of Coquitlam, just a short drive or skytrain ride from Vancouver and neighbour to Burnaby. The event attracted esteemed guests like BC Premier David Eby and Coquitlam Mayor Richard Stewart.
Concert Properties goes beyond building developments; they create thriving communities. Adjacent to Tower 55One is a brand new YMCA (built by them), providing residents with additional wellness and recreational opportunities.
After the media event, attendees enjoyed a tour of the building and the breathtaking rooftop amenities. The panoramic views showcased the beauty of the surrounding landscape. Residents of 55One can also enjoy top-notch amenities, including a fully equipped gym that rival some high-end gyms.
As an event photographer, I had the pleasure of capturing both the elegance of the occasion and the authentic moments of the attendees. Seeing the premier and the mayor enjoying themselves added charm to the event.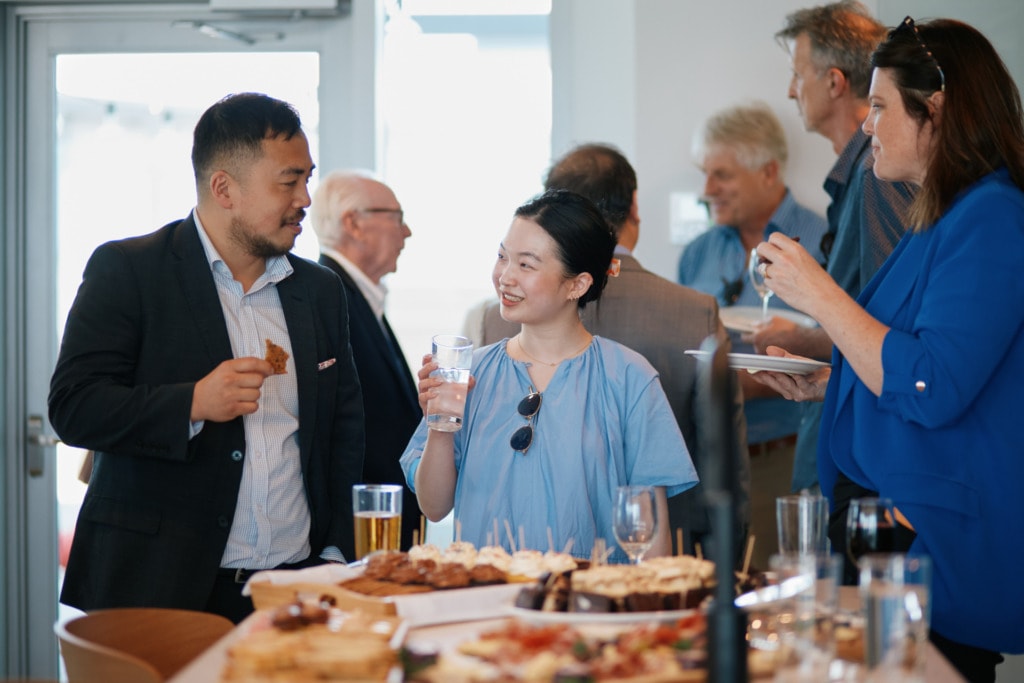 I understand the importance of finding a photographer who can capture the essence of your event. Whether it's a corporate gathering, product launch, or celebratory gala, I am committed to delivering captivating images that tell your unique story.
If you're in search of an event photographer in Vancouver, BC, or the surrounding cities, let me be your visual storyteller. Contact me today to discuss your event and how I can tailor your images.
---