Last week I received a message from an old client of mine asking if I was available to photograph a Lamborghini in Canada (Vancouver to be exact). It was a very last minute request and he wanted done the same day, the same day I lent out my wireless flash radios. He added that there would be another Lamborghini Gallardo LP550-2 Valentino Balboni, the limited production car with only 250 produced in the world. Ok tempting, how can you turn down photographing two amazing Lamborghini Gallardos, one of them a limited edition!
I later found out that they wanted the photos as the LP550-2 was being sold. With no off camera lighting I made due with available light which was fine but I didn't get the moving shot that I wanted (exotic cars bunched together always attracts an unwanted crowd). The early and unexpected sunset made for an interesting set of photos.
I also got a quick ride in the matte white Gallardo, a quick 100m to where we parked our car down the road. The acceleration was…AMAZING, by the time he hit second gear I was saying "ok you can slow it down." We weren't even at 60km/h but the speed at which the car throws you back into your seat is astonishing. I'd equate it to being propelled up on one of those amusement park rides. These cars do 0-100km/h in 3.8 seconds! Definitely one of the fastest cars I've sat in to date.
Have an exotic car or highly modified vehicle you'd like photograph for your own personal use or to help sell the car? Contact me for details! My favorites are German and Italian cars and anything else that's tastefully tuned 🙂 .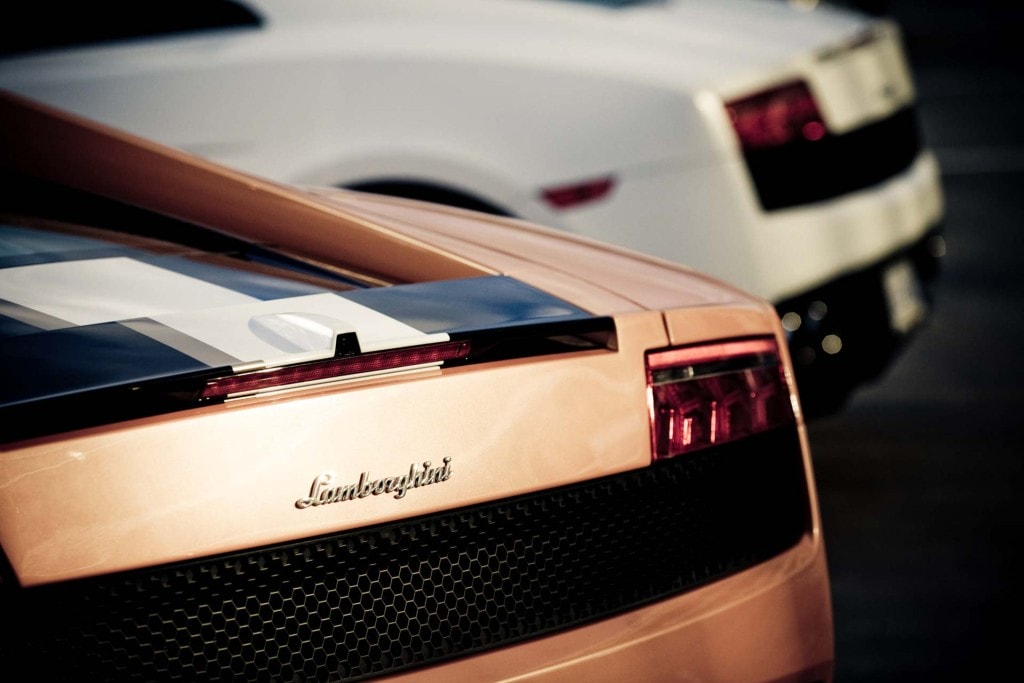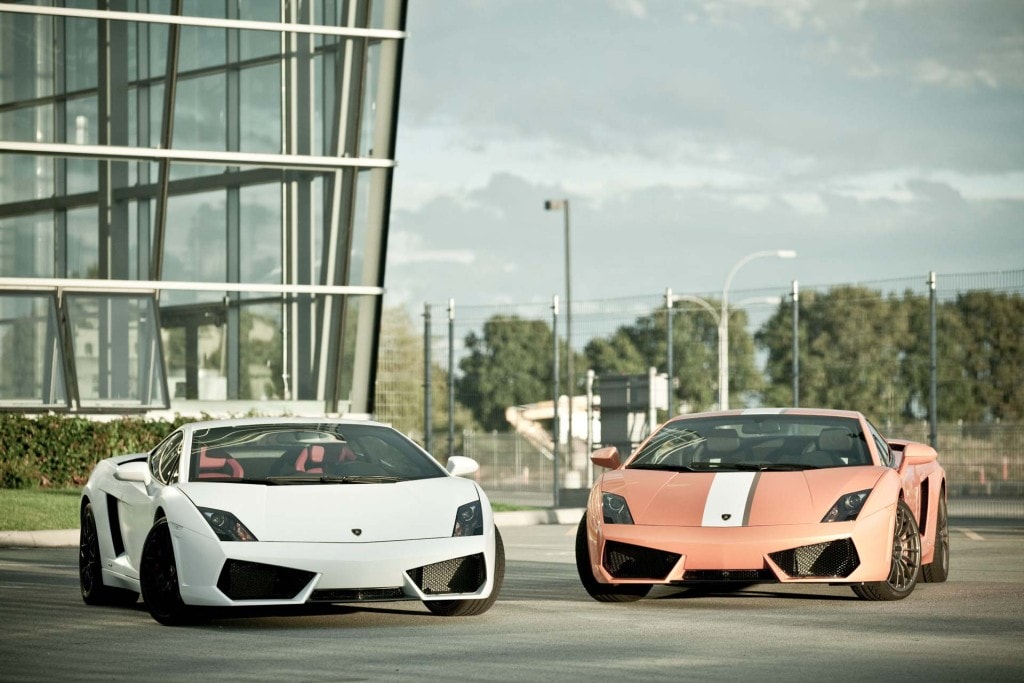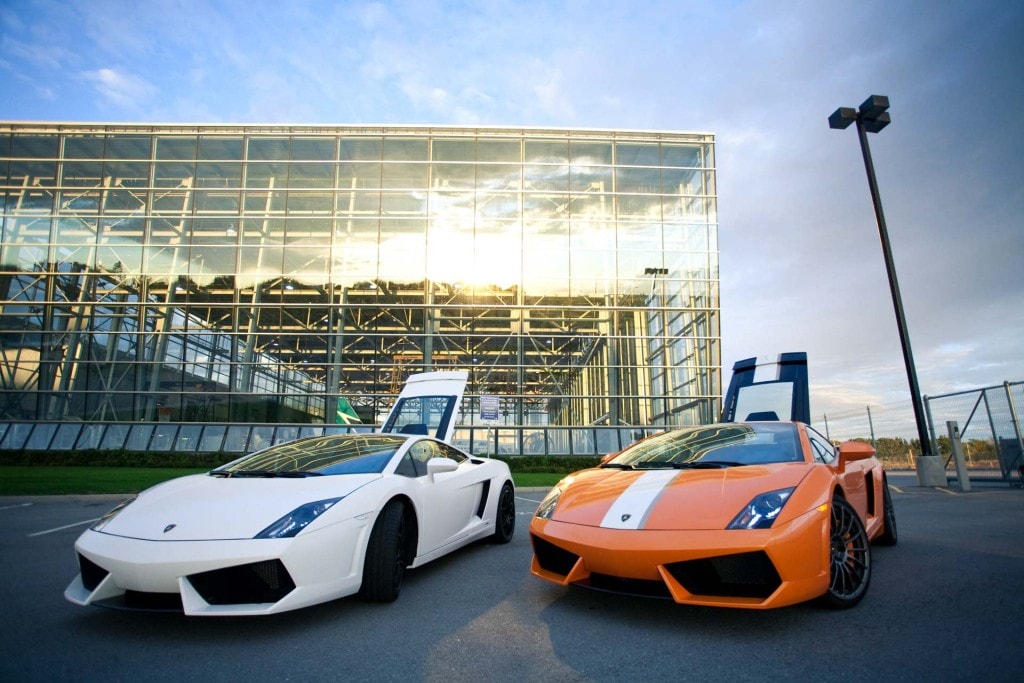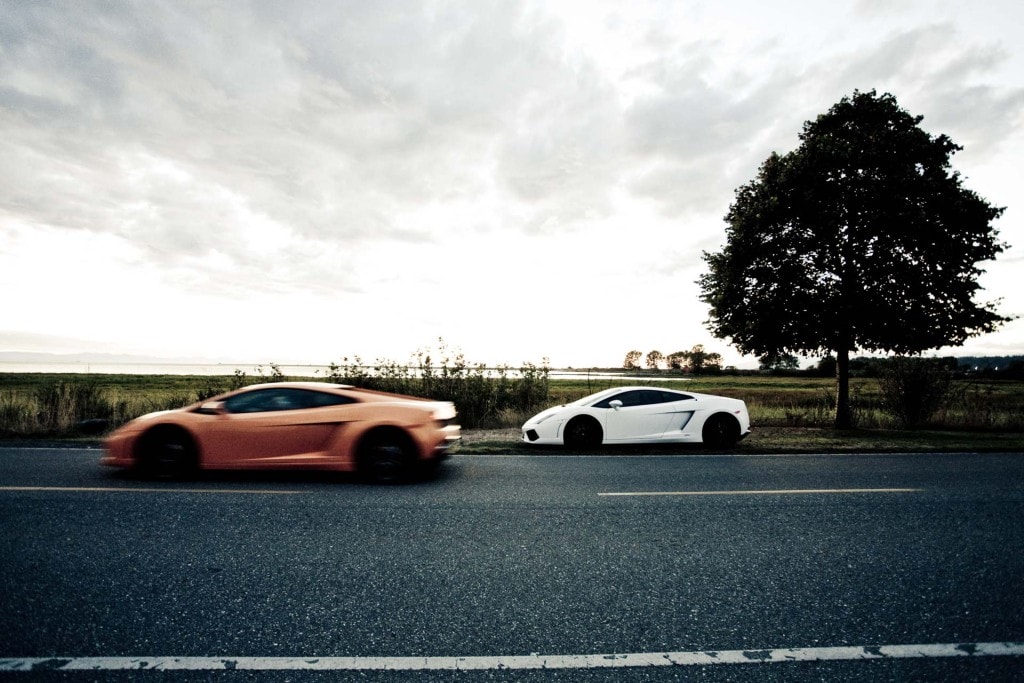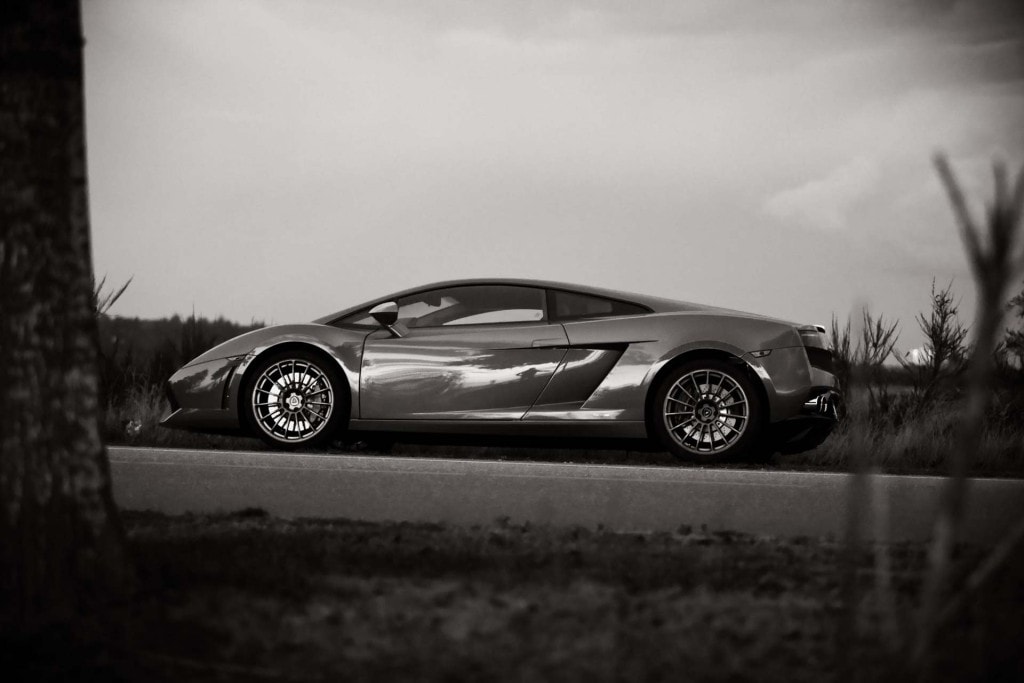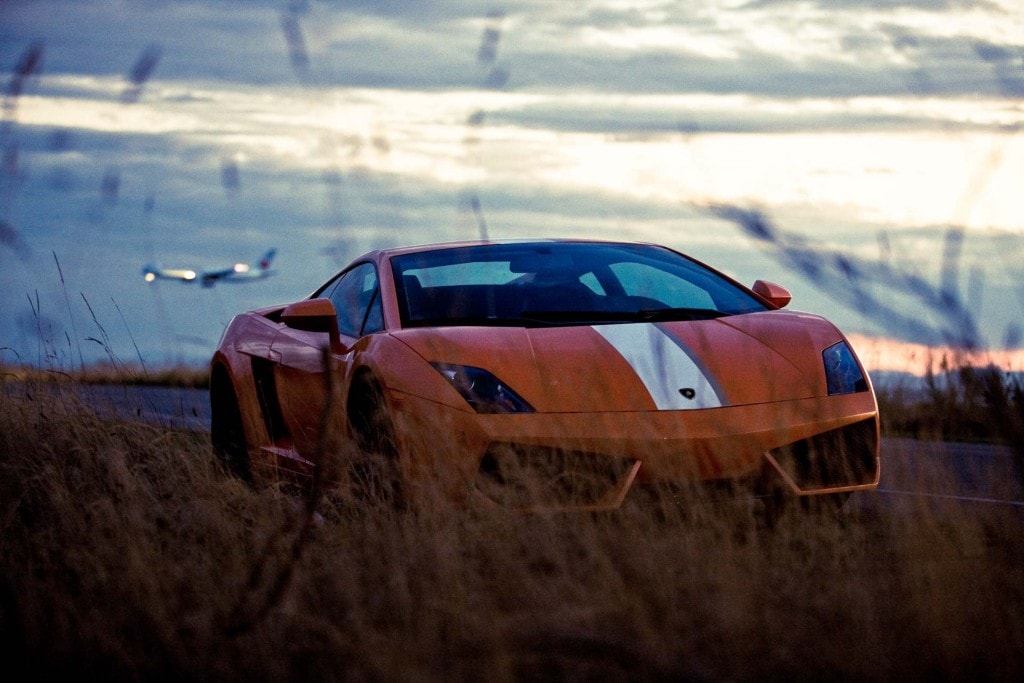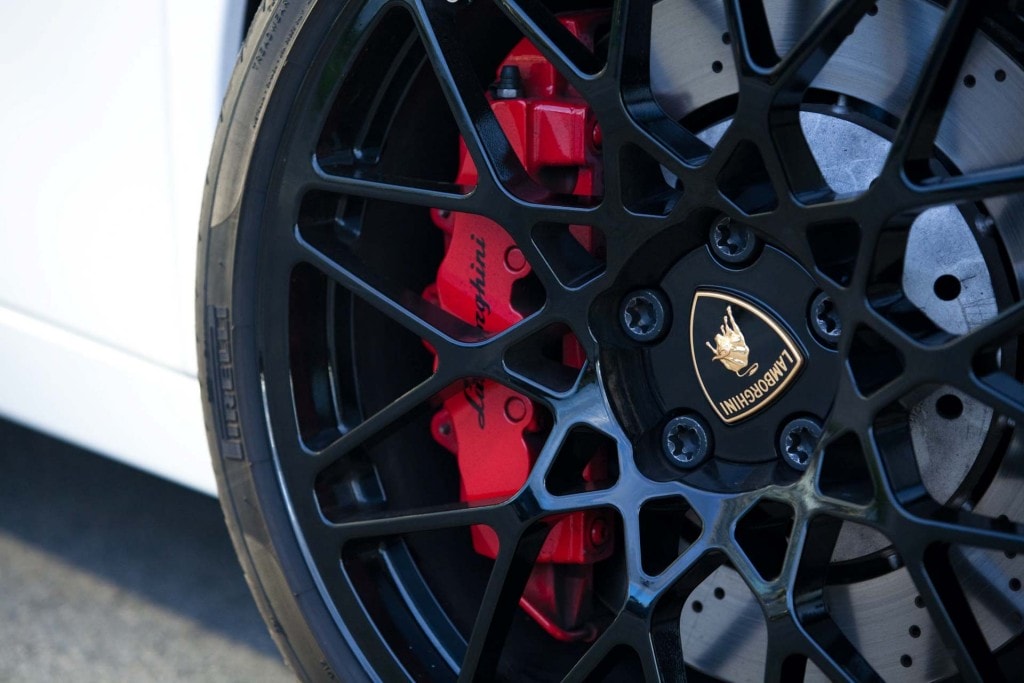 ---